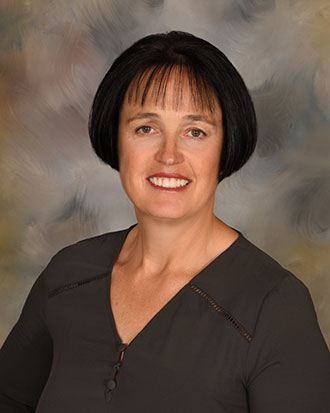 Gwen was born in Ireland and grew up on a farm in the Irish countryside. After earning a degree in Sports and Leisure Management, she moved to the US in 1987. She traveled throughout the United States skiing, whitewater rafting, and hiking, and in 1994, she settled in the Lake Tahoe/Carson Valley area. Now, 35 years later, she resides in one of the most beautiful places on earth with her husband, Mike, and their son Sloane and daughter Iris. She feels truly fortunate to have had the opportunity to raise her family in this wonderful community.
With a fresh, friendly, and forthright approach to the real estate business, Gwen has become one of the most sought-after agents in the region. She began her real estate career in 2006 in private residence club sales, and in2013, she switched over to general real estate, which she thoroughly enjoys.
Gwen recently joined Far West Real Estate and enjoying her new family. Far West's model is building trusting relationships with clients through a "team approach" that provides you with the best service possible, delivered in a friendly, hands-on fashion with a personal touch. Gwen is committed to going above and beyond, by utilizing the company's unmatched guidance, technology, and marketing resources.
With many years of experience in the hospitality industry, Gwen knows what it takes to provide unparalleled customer satisfaction. Her professional success stems primarily from repeat and referred clients who appreciate her high level of service and down-to-earth attitude. Her ethos of hard work, trustworthiness, and perseverance will not disappoint.
"The best reward for work well done, is the opportunity to do more."